(January 20, 2018, posted in General)
pop culture
This surprising, 1,600-square-foot apartment is housed in a converted Greek Orthodox Church in New York City's notable Greenwich Village neighborhood. The existing apartment space was usable, but the design was lacking. "The owner wanted a comfortable, relaxing environment, but also someplace he could work from. It was a bit of a scary challenge to take this project on while the owner w...
read more
.
(January 03, 2018, posted in General)
Here is What You Need to Do

If you come home to find the pipes in your home have frozen despite your best preventive measures, what is your first step? Don't panic. Just because they're frozen doesn't mean they've already burst. Here's what you can do: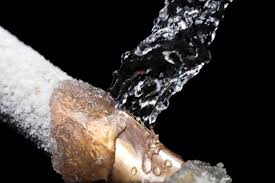 If you turn on your faucets and nothing comes out, leave the faucets turned on and call a plumber.
Do not use electrical appliances in areas of standi...
read more
.
(January 03, 2018, posted in General)
Starting this month, as part of our Best My Nest Homeownership Program, CIR REALTY will be giving away 12 months of prizes from 12 of our Best My Nest Partners, all focused on making your home a better and more beautiful place to live in.

There will be a new draw every month, but you will have to return to the contest website every month in order to enter to win the new prize. This means you have a...
read more
.
(December 23, 2017, posted in General)
soup's on
Wintertime calls for comfort food. The chilly temps drive me indoors and I crave the combo of warm soup and a hearty sandwich. A bowl of soup, a sandwich, and a soft blanket make the day feel a bit cozier. Soups and sandwiches have always been a family favorite, but I've elevated my recipe game with these distinctive and satisfying pairings. To maintain some childlike simplicity to these...

read more

.
(December 04, 2017, posted in General)
Many people choose to celebrate the holidays by decorating the interior and exterior of their homes with a variety of different lighting options. Here are a few tips to ensure any extra lighting you put up is done safely.
Only purchase UL-listed lights and extension cords.

If you are decorating outdoors use products that are rated for outdoor use.

Before placing your lights (inside or outside) inspec... read more.
Categories
Archives

Subscribe To This Blog