(May 07, 2018)
raising the bar
Raise gardening to a new level with raised beds—aboveground growing containers that are open to the ground underneath. The benefits are many.If your property has adverse soil conditions such as poor drainage, low fertility, or poor soil structure, rise above the problem by building a raised bed filled with rich soil. Tired of weeding on your hands and knees? Build a bed with a wide...
read more
.
(May 02, 2018)
Each year the City of Calgary teams up with local community associations to help residents get rid of unwanted household items and property waste. Last year, a record of one million kg of waste and nearly 200,000 kg of organics were collected.

The organized Community Cleanup events save residents a trip to the landfill for items that do not fit in their waste and recycling carts or for residents wh...
read more
.
(May 02, 2018)
Calgary has rolled out a new system that makes it easier for homeowners to apply for secondary suites.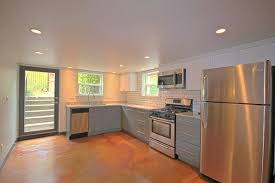 Previously, applications to change the land use designation of a property where an owner wished to create a secondary suite would come before Council for approval. Going forward, property owners will take their applications to city administration, where it will be evaluated against a set of plann...
read more
.
(May 01, 2018)
Soft sales continue in AprilCity of Calgary, May 1, 2018 –Changes to the lending industry and a challenging economic recovery are weighing on sales activity in Calgary's housing market. Supply levels have not adjusted to the weaker demand environment, and that is preventing price recovery. "Slower sales do not come as a surprise, given the economy has not yet improved enough to offset the impact o... read more.
Categories
Archives

Subscribe To This Blog